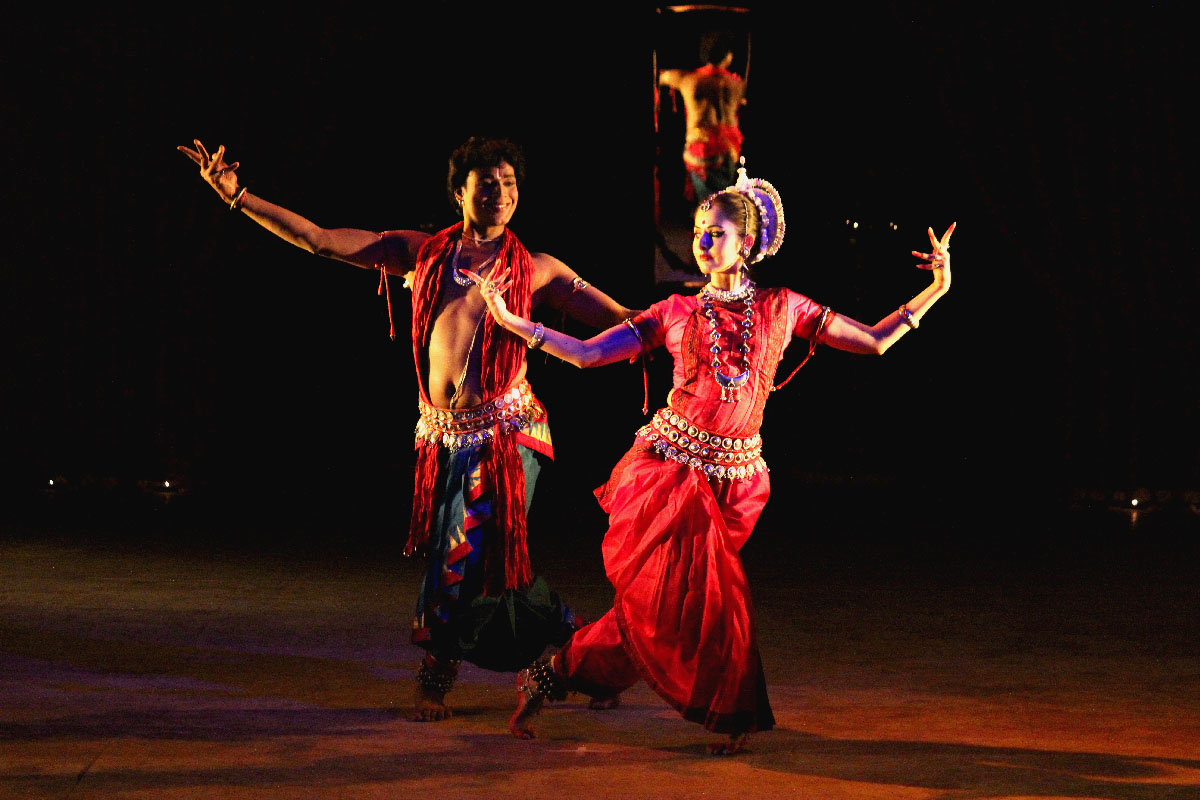 An Odissi dance production on the wisdom of the ancient sacred texts Vedas.
EKO HUM BAHU SHYAM
Vedas are one of the oldest literary works in the world where the Indian religion bases its teachings and principles. There cannot be anything more stunning than witnessing these tales in the form of dance.
The Vedas: Eko Ham Bahu Shyam' showcases the different aspects of the Vedic culture and lifestyle as Vedas are the scriptures of ultimate knowledge that show the path to purge negative past karmas and fulfill all human desires while maintaining the harmony in society.
Total no of artistes: 12
The show was premiered at The Ashok, Chanakyapuri, New Delhi on March 18, 2017 in an attempt to bring Vedic knowledge to the general public through an interesting medium-Dance. It depicts the nature and philosophy of Vedas, human desires, the ashram system and the realization of the ultimate truth- that is advaita – in Odissi dance form.