Reela Hota is an eminent Odissi performer, educator and producer. Daughter of Yoga Guru, Bijoylaxmi Hota, Reela was exposed to dance, yoga & ashram life since childhood. Having trained under the 3 doyens of Odissi dance, Guru Gangadhar Pradhan, Srimati Madhavi Mudgal and Guru Kelucharan Mohapatra, Reela inculcated perfect rhythm, sophistication, grace and presentation skills. A trend setter, Reela Hota pioneered in making Indian spiritual philosophy the theme of her performances.
Her association with great spiritual masters enabled her to explore the philosophical underpinnings of classical arts in greater depth. She is credited for adding a new dimension to Odissi Dance – the spiritual aspect. Her first thematic presentation on the philosophy of yoga was a sell out and got rave reviews. She followed with the productions on Kundalini, a concept from the ancient tantric texts of India, was also very well received.
More recently, she diversified her range of productions by fusing her own genre of classical dance with several other classical dance forms of India namely Manipuri, Kathak, Bharatnatyam and Chhau to create a unique fusion production based on the poetry of great Nobel Laureate, Rabindranath Tagore.
In 2013 Reela achieved another milestone in her career when she collaborated with Ballet dancers from Bucharest National Opera House to create a unique dance fusion on the healing aspect of Sanskrit.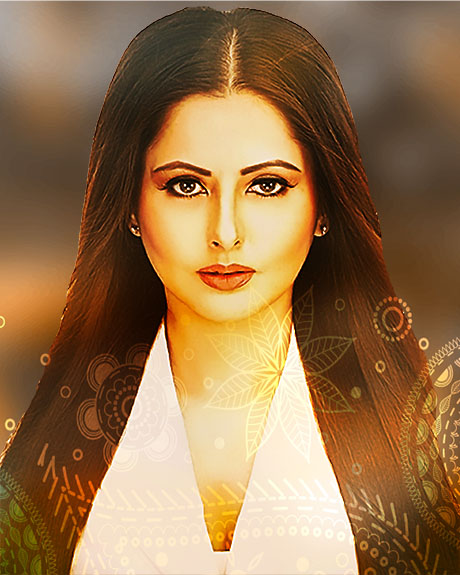 Reela Hota added a new dimension to her work when she founded Rays of Wisdom an organization dedicated to highlighting how music, dance and vital therapeutic practices in traditional systems of healing can combine to meet lifestyle challenges of today. An A grade artist, she has been awarded the Sanatan Nritya Puraskar for her outstanding contribution to Indian Arts. Presently, Reela is a highly celebrated artist in India being invited by various organizations to curate and perform in various events and festivals. She is the youngest performer to lead a troupe of artists for the prestigious BRICS conference, CVC Global Meet & CAPAM conferences by the Govt of India and is considered one of the best representatives of Indian performing arts.
Reela is based out of New Delhi, India.