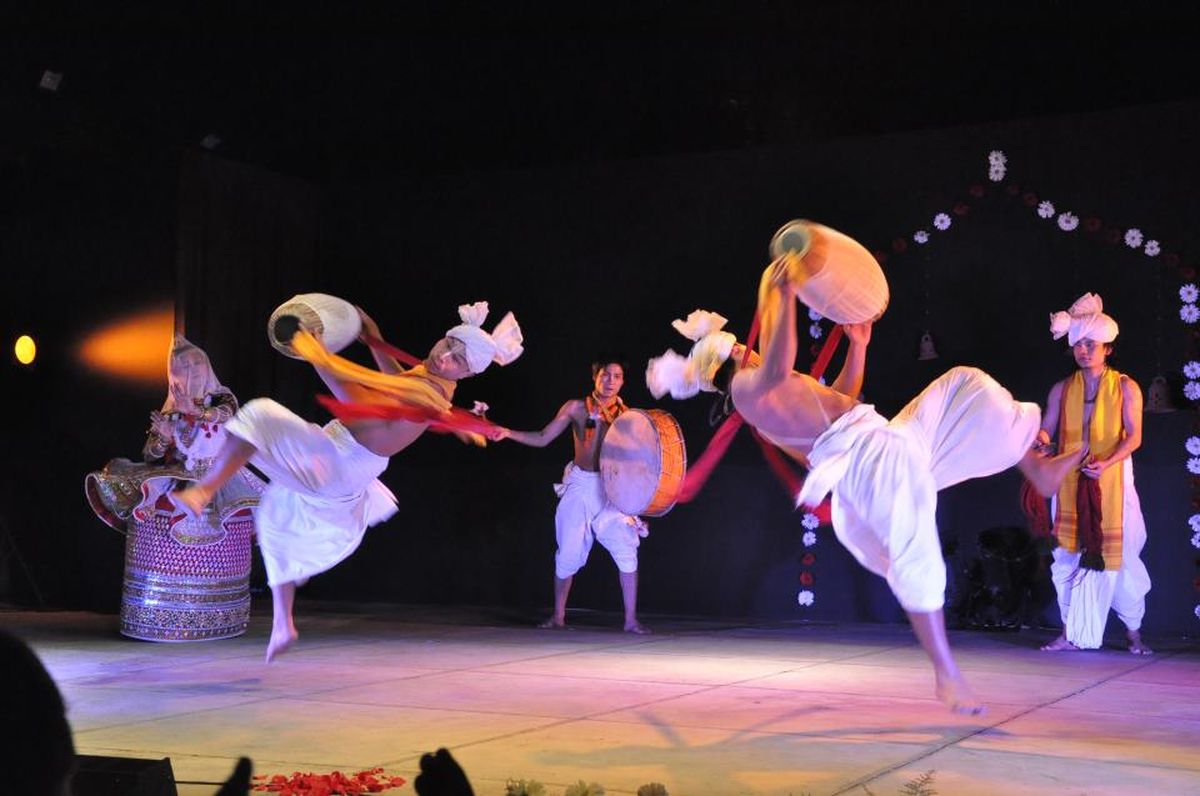 CLASSICAL DANCES OF INDIA
A multi-arts presentation of the YOGIC significance of selected poems of Rabindranath Tagore. Featuring Odissi, Kathak, Gaudiya Nritya, Pung Cholom & Contemporary Dances Rabindra Abhivyati was premiered on 6th, March, 2012 at the Amphitheater, The Ashok, Chanakyapuri, New Delhi.
The Philosophy
Many years after his death, Rabindranath Tagore's works are still being explored. Reela Hota's recent production "Rabindra Abhivyakti" used the idiom of music and dance to focus on the less-known spiritual philosophy of the mystic poet Rabindranath Tagore. The aim of "Rabindra
Abhivyakti" is to establish Tagore as an enlightened man and role model for artists of today. Art is meant to accelerate human evolution. However, if the focus is on the material in art, one evolves accordingly.
The production comprised of "Mangalacharan", an invocation to Goddess Saraswati, the Goddess of knowledge and arts, and goes on to describe the experience of a Nada Yogi devotee. The Tagore works of "Dui Pakhi", "Nirjharer Swapnabhanga", "Rath Jatra" and "Mokshya", which traces the progress of an individual soul from bondage to liberation or the transcendental state are epressed through this dance.