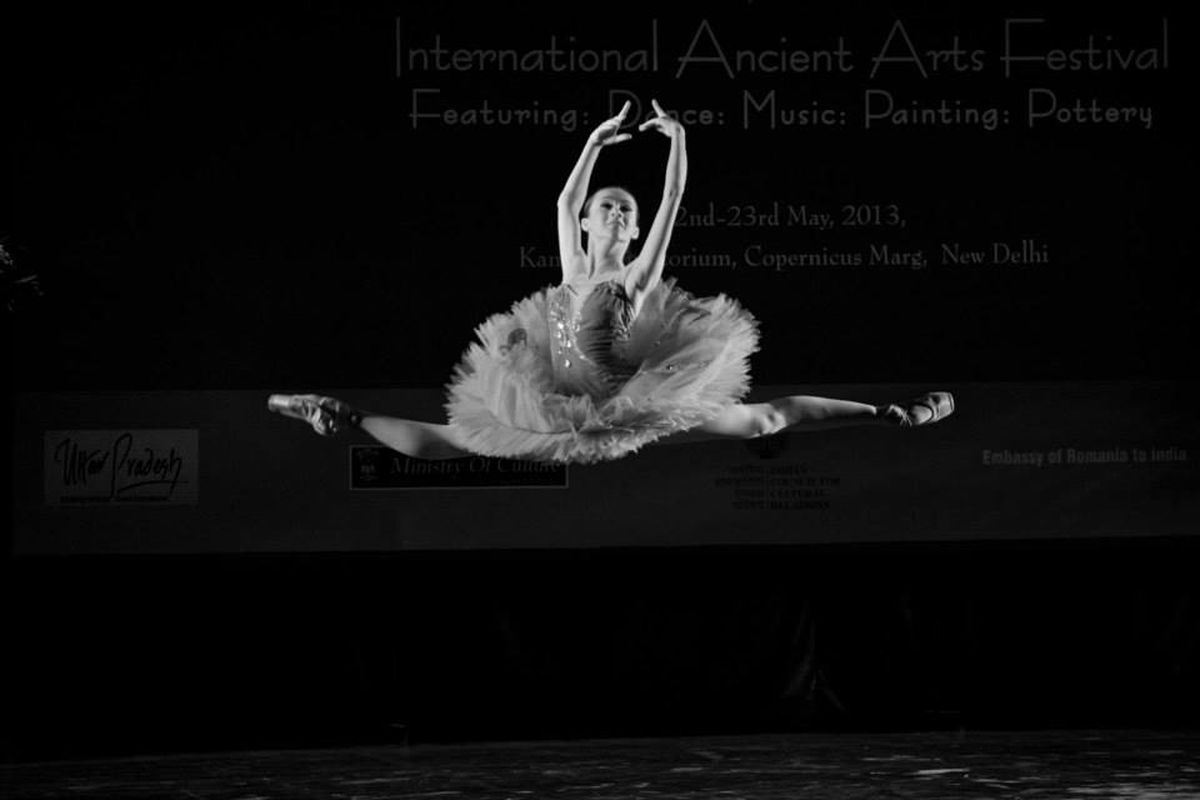 SANSKRIT – THE HEALING LANGUAGE
The dance, a mix of classical ballet from Romania and Odissi, brings together the best of both. Romanian ballerinas, with their rigorous ballet techniques, and Odissi dancers, with the focus on eye movements, dynamic body postures and intricate footwork, blend on stage to convey the meditative theme of healing.
A fusion of Classical Indian and Western Ballet on the healing and transcendental aspects of ancient languages ,SANSKRIT-THE MANTRA BHASHA', was presented in 2013 at Kamani Auditorium, New Delhi Sanskrit may not be the preferred language of the common man but it may lend its healing properties now to art. The ancient language and its therapeutic relevance to
the modern man is the theme of this production. The fusion dance, focuses on the sacred syllable aum, and the exploration of all sounds originating from it.
The dance performances includes pure Odissi orchestration, classical ballets and fusion orchestration.